De nombreux parents d'élèves nous ont fait part de leurs préoccupations concernant l'épidémie de coronavirus qui sévit actuellement. La santé de nos élèves et de notre équipe étant notre principale préoccupation, nous suivons l'évolution de la situation avec beaucoup d'attention avec l'aide notamment de l'Ambassade de France et de l'Institut Pasteur du Cambodge.
Vous trouverez ci-dessous les réponses aux questions qui nous sont le plus souvent posées.
Many parents shared with us their concern about the current coronavirus epidemic. As the health and safety of our students and staff are our priority we are monitoring the evolution of the situation very carefully with the help of the French Embassy and the Pasteur Institute of Cambodia.
The frequently asked questions and their answers can be found below.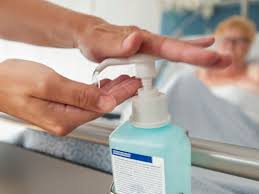 Liens utiles  /  Useful links
Institut Pasteur du Cambodge