All the information useful to parents
Schedules and holidays
Schedules
In the morning, you can drop off your children from 7:45 am.
Classes begin at 8:15 am.
Classes finish at 3:15pm. The school does not have a daycare system and we ask that you arrive on time to pick up your children.
If your child arrives after 8:30am, they must go to the school administration to obtain a late note.
Upcoming holidays
Winter break, from end-of-class Friday 28 February until the morning of Tuesday 10 March.
Khmer New Year holidays, from end-of-class Friday 10 April until the morning of Monday 20 April.
Labour Day, Friday May 1.
TKing Norodom Sihamoni's birthday, Thursday 14 and Friday 15 May.
End of school year, Thursday 18 Juin after class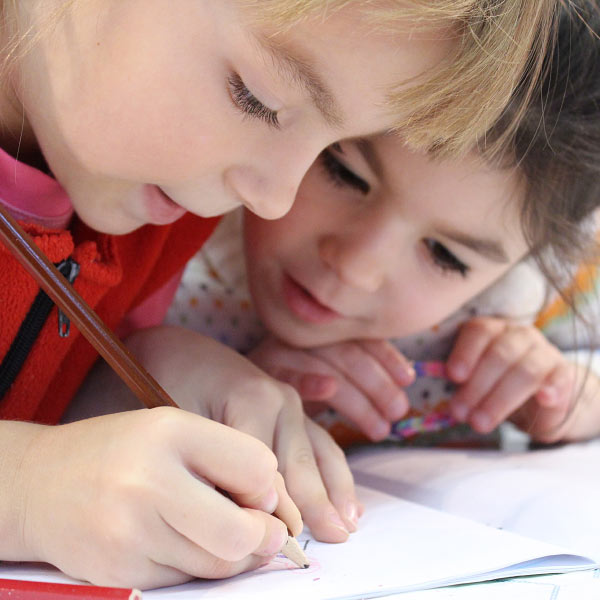 Useful ressources
Canteen/Meals
Meals times
Students of TPS/Nursery and PS/Pre-Kindergarten at the Bassac Garden campus have lunch at 11:30 am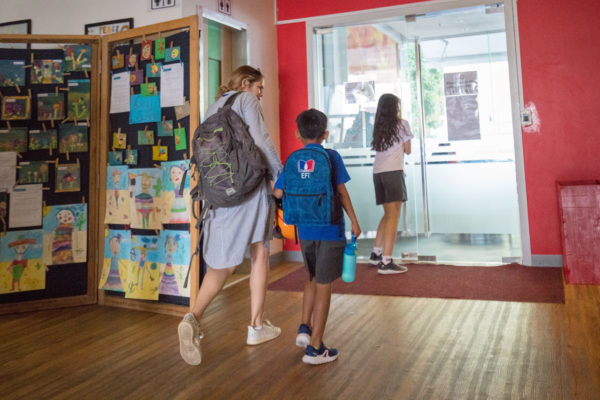 At the Koh Pich campus, lunch time for cycle 2 students (junior kindergarten, senior kindergarten, grade 1) is set at 12:40pm. Cycle 3 students (grade 2, 3, 4, 5, 6) have lunch at 12:15pm.
Rates
For TPS/Nursery and PS/Pre-Kindergarten students, the meal cost is $3.75

For MS and GM/Junior and Senior Kindergarten students, the meal cost is $4.50
For CP/Grade 1 to CM2/Grade 5 students, the meal cost is $5

For students from 6e/Grade 6 onwards, the meal cost is $5.25
Menu
Lunch box
At the Koh Pich campus, lunch boxes must be placed in the EFI baskets next to the stairs before 11 am.
Students can reheat their lunches using the microwave available in the refectory under the supervision of a teacher or teaching assistant.
Health/School Nurses
Our school nurses Thida and Linda welcome our students with kindness and professionalism to treat the little daily bumps and bruises
If your child needs to take medicine while at school, it is necessary to inform the nurses and to fill out the necessary form
Library
More than 15000 works are available in the school library!
Educational activities take place in the library on a daily basis and each class goes there regularly.
The library is open after classes on Mondays, Tuesdays, Wednesdays and Fridays from 3:15 pm until 4 pm.
You can borrow up to 5 books for a period of two weeks.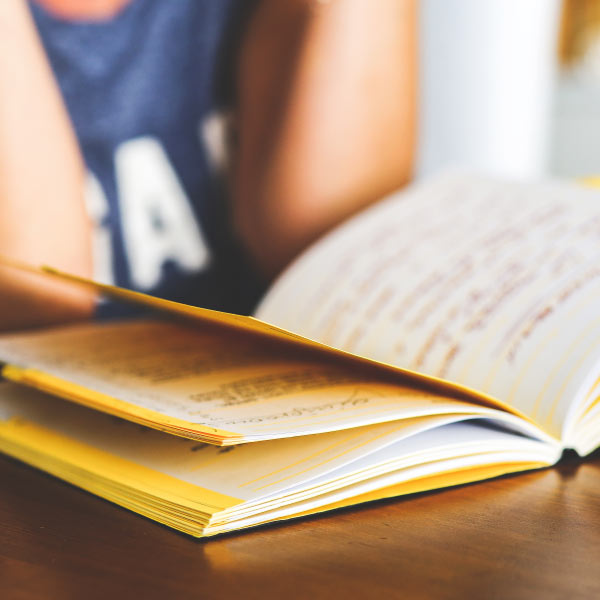 Extracurricular activities
Extracurricular activities start back up from January 29 at EFI.
More than 30 different activities are offered to students, among those football, cooking, painting and even robotics. Registration for extracurricular activities for the second term take place from the 18th – 24th January (14 and 15 January for swimming).