The advantages of early bilingualism
At EFI, all teaching is provided in French and English, with two teachers per class, each teaching in their mother tongue. The programs taught are those of French National Education, but in two languages. Outside of teaching time in the bilingual class, students are immersed in an English-speaking environment.
Learning a foreign language from a young age has a number of benefits with regards to the development, curiosity and opening up of children to the world, and also on their ability to learn. It is a strong factor in supporting their academic success.
Young children are gifted with not only a good memory, but they are also less inhibited from trying another language and are more receptive to learning. They are able to effortlessly speak other languages without any accent (or are capable of easily erasing any accent) upon contact with native speakers. If they know how to juggle two languages in their first years, they will be more adept at learning other new languages later on in life.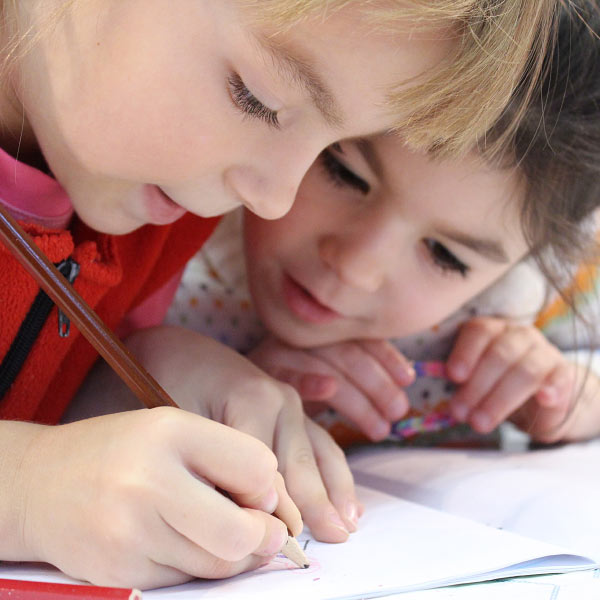 Read more
The way in which they see the world also depends on the structure of the language the children use. If they are used to using more than one language system early on, they will likely be far more open-minded.
If he is used to using more than one language system early on, he will be all the more open-minded. Several studies have found that immersing a child in two languages leads to a greater understanding of different cultures and more respect for others, observing that: bilingual people tend to build better social relationships.
By offering early bilingualism at EFI, it also helps to bring the school in line with the world at a time when multilingualism is increasingly required.
The academic project at EFI is constructed around bilingualism between French and English: our goal is that every child who studies at EFI will be able to understand and express themselves orally and in writing in both languages in all areas of learning.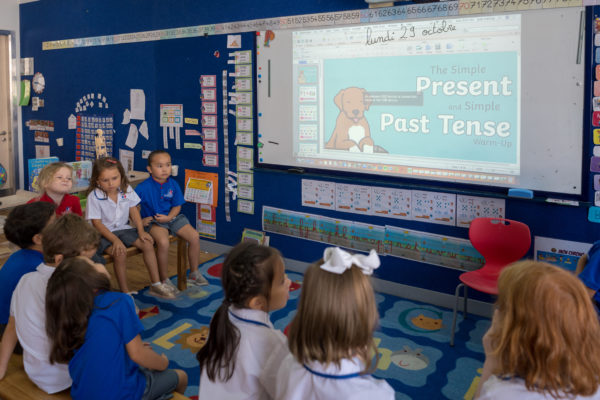 For a child learning a language, having fun and confidence in oneself is of the utmost importance. Therefore, including a social dimension to the learning is essential. Children will learn in a context that provides meaning and through actions such as: sharing in an activity, having fun, getting informed, convincing/debating, carrying out a project with classmates etc.
At EFI, each primary school student has two teachers. 60% of study time is with their French-speaking teacher and 40% is with their English-speaking teacher. English and French are present every day in the students' timetables. In each cycle at the beginning of the year teachers divide up the learning of the French curriculum, then, throughout the year, update each other each week on their progress and their activities. Throughout their schooling, each student will have to approach the learning of each subject in the two languages.
Outside of the classroom, thanks to the school being located in the English-speaking campus of the Canadian school CIS, the children are exposed to French and English in speaking to the adults of both schools and to their peers from CIS. During recess, in the canteen, during extra-curricular activities, at the library, at cultural events… these are all moments where English and French will constantly intersect.
Thus, bilingualism is gradually established over time and continues throughout the student's education.