EFI students represent more than 30 nationalities, more than 20 languages spoken at home and have come through the education system of countries as varied as France, Singapore, the USA, Australia etc.
Every child arrives at the school with their own cultural, academic and linguistic background, and the creation of a differentiated educational pathway to suit the needs of the students quickly became a pillar of our teaching.
Differentiated language courses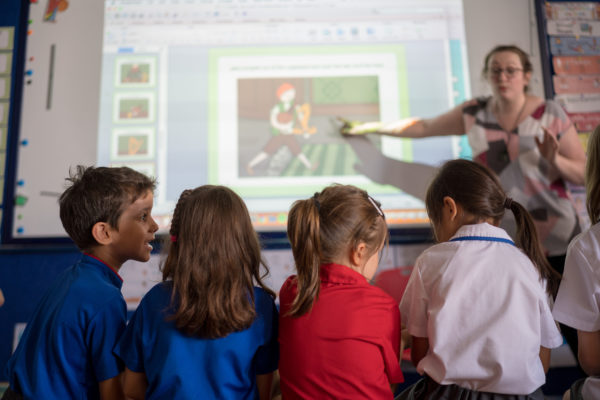 The priority of our teaching staff is to ensure that the students master the two first languages of the school (French and English). Indeed, before a student can even be considered bilingual, they must be able to actively participate in learning at their school level. To do this, they must be able to understand instructions, converse with their teachers and participate in group work and group games.
So EFI set up the "reinforced French" and "reinforced English" courses which allows students who have an insufficient level of French or English to learn the language at an intense pace:
If the student is native English-speaking, they are taken out of English-taught classes during certain periods and supported by a French-speaking teacher

If the student is native French-speaking, they are taken out of French-taught classes during certain periods and supported by a English-speaking teacher

In certain situations, a teacher will assist a small group of students in French or English-taught classes in order to support their learning

These students are generally exempt from taking a 3rd language so that they can concentrate on learning French or English
Children with special educational needs
In every school, certain children have special educational needs. These can be difficulties in adapting, behavioral issues, learning difficulties etc. When it comes to young children, these needs are not always detected by the family and it is often the teaching staff who are the first to notice and initiate a dialogue with the parents on the needs of the child.
In cases like this it is essential to first obtain a professional diagnosis of the child's situation. In Phnom Penh there are competent therapists including speech therapists, child psychiatrists and specialist psychologists, who can help the family and the teaching staff to assess the child's needs.
After a diagnosis has been made, EFI, the family and the therapist can put in place appropriate measures to support the child in their studies.
In practical terms, how is this done?
Unless a situation is clearly identified at the time of registration, it is often the teachers who will detect a specific need for a child. This diagnosis is made during the first weeks of the school year.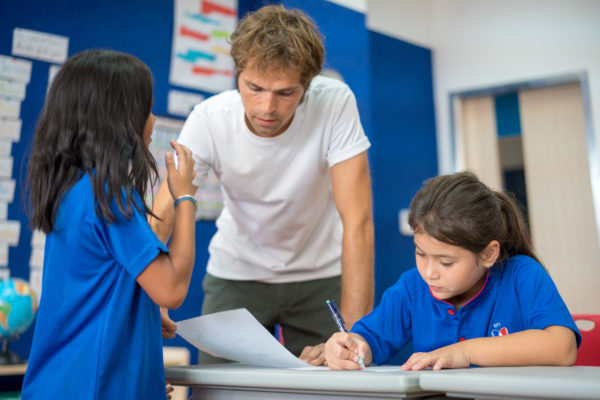 Towards the end of September, after the start of the school year and the period of adaptation is over, the school's educational management will check in with all the teachers to discuss each student. If necessary, an appointment can be arranged with families to discuss setting up a differentiated pathway for the child or to recommend a more in-depth diagnosis by a professional.